The birthstone for July is the Ruby, one of the most famous gemstones in the world. 
Rubies are technically the same as sapphires, all other colours of this specific mineral are known as sapphires, including pink, the red only are rubies.
The dark red known as pigeon blood is the most valuable colour of ruby, and the best specimens are traditionally thought to come from Mogok in northern Myanmar. 
These stones are thought to give the wearer health, wisdom and happiness. They are also considered to boost the heart and give the wearer more courage.
This does come at a high price, buying a ruby in a similar way to buying an emerald or sapphire can be a complicated business. There are a huge variety of quality levels available and prices vary hugely depending on the exact colour and clarity.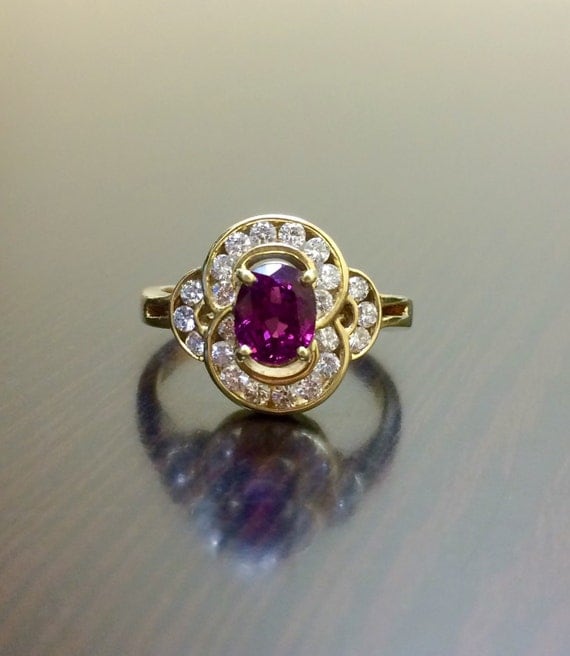 DeKara Designs, Etsy
As with the other very expensive precious stones I don't offer rubies as a standard option within any of designs, but I can source one for many of my designs as a special order. Send me an email to discuss - nikki@nikkistarkjewellery.co.uk