Generally I am one of those people who shouts at the computer when it suggests I swap my perfectly good UK english for the US version, but there is something very fitting about using the word fall for autumn.
This is one of my favourite times of year, the colours in the trees and the freshness in the air is wonderful. I have also never gotten out of the habit of thinking of this as the perfect time of year to start something new. January is for hibernation it's too dark and difficult. After a relaxing summer this is the perfect time for a new challenge. 
This gorgeous print from the very clever Richard Keenan is perfect to add a touch of Autumn colour to your home.
Of course what you need for any new project is stationery. I can't get through Autumn without a new notebook, or 5. These gorgeous little books from ordinaryartists on Etsy also fit perfectly with the current seasonal colour palette.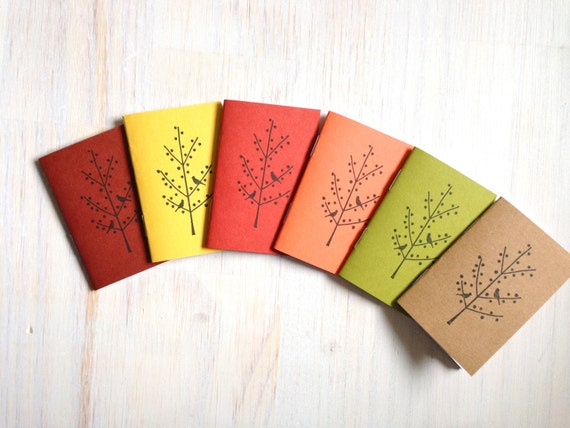 These little cuties from thegreengables are also perfect for random notes or world domination plans, depending on your level of organisation.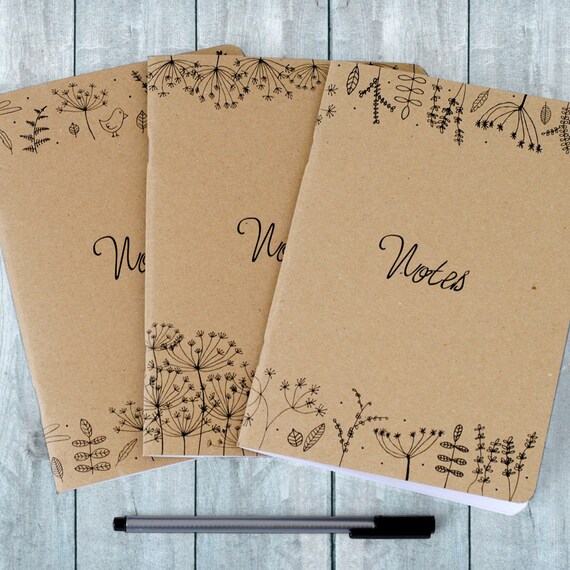 Now I am off with my new notebooks to sit in a log cabin by a lake surrounded by trees, and drink mulled cider, possibly. Pinterest has a lot to answer for......